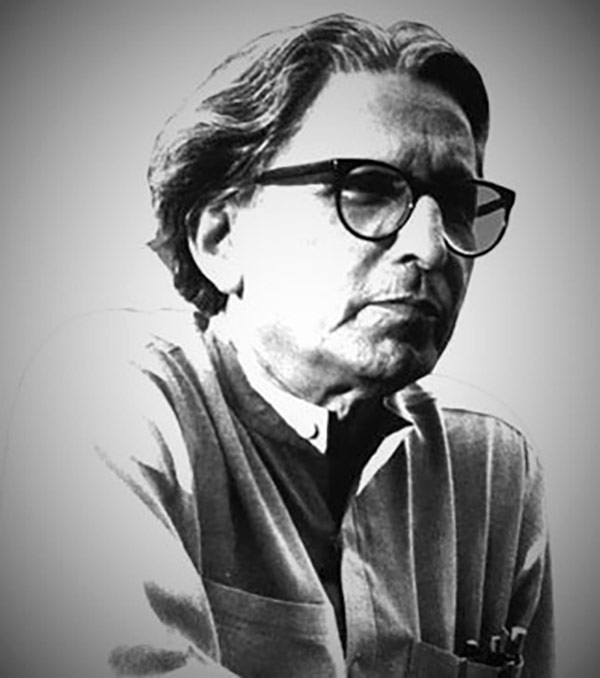 B V Doshi - Eminent Indian Architect, Pritzker Architecture Prize Winner

I am delighted to hear that a documentary is being prepared for my dear friend Dr Prem Jain on his 80 birthday by his daughter Payal.

It was in 1974 that Joseph Stein introduced me to Dr Prem Jain saying "Here is an innovative Air Conditioning Consultant who has worked with Carriers, in USA, and has many new innovative ideas and you should consult him for your Kuwait assembly project."

Curious to discover a new paradigm for an architecture for hot climates, I invited Prem to collaborate with me on the Kuwait Assembly competition. To evolve a new concept combining functions, climate technology and comfort with radically new approach was a challenge for both of us.

Having established a closed relationship after Kuwait assembly we collaborated on many significant projects such as ICRISAT and Bharat Diamond Bourse and together found new ways of making services an integral part of architectural expression. Rarely one comes across someone like Prem who can take on challenges, which can create energy saving sustainable architecture. My congratulations to Prem are for his unique zeal, incessant perseverance and commitment.

Through Prem I have realized that to succeed one needs a torchbearer who knows how to first utilize his own energies i.e. to practice first then preach.

I have seen Prem write minutes of the previous meeting while in flight and then hand them over to his secretary at the airport and proceed to other destinations for his next meeting.

I have observed him having fruits for lunch to save energy and replenish health. This habit not only saves time but also keeps him alert, fit and fine. Besides, there lies in his behavior a sense of frugality and a gentle persuasion for his colleagues to achieve excellence.

Such personalities can only create institutions and I am glad that I know Prem.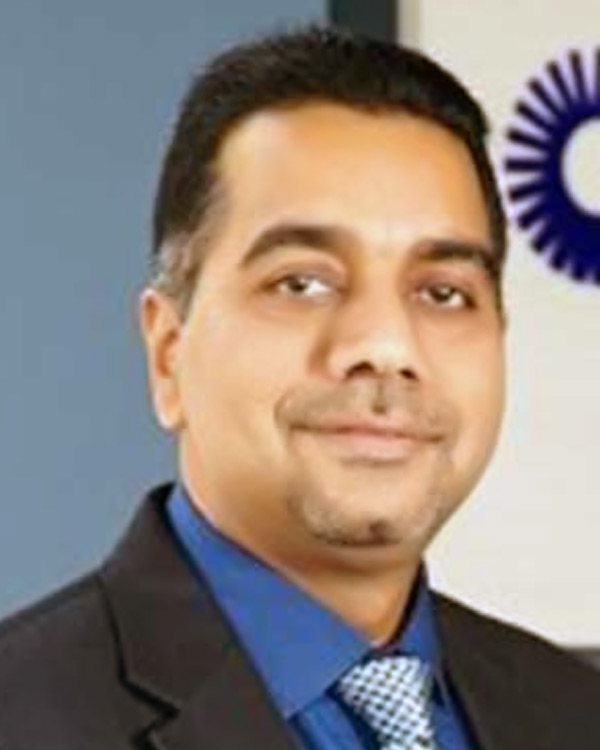 Arun Bhatia - Director of Carrier Airconditioning & Refrigeration Ltd

I have now spent 27 years in Building Industry however it's only in last ten years I got actively involved in Green Building Movement in India.

I evidently owe my EUREKA moment to Dr Jain who mentored me on how to balance corporate goals along with commitment to society. But of course he was also a hard task master when it came to targets he will give us for Green Building Movement.

Dr Jain's passion for sustainability was not just inspirational but contagious. He loved spending time with school children and he believed that children hold the key for imbibing sustainability as an intrinsic culture for India.

He encouraged us at Carrier to initiate "GREEN YOUR SCHOOL CONTEST" for school children more than 10 years now and it's a pleasure to now see more 400 schools participating and coming up with bright yet simple ideas on sustainability.

While we have lost our Father of Green Building Movement in India, we all shall take forward his legacy and dream for a GREEN INDIA.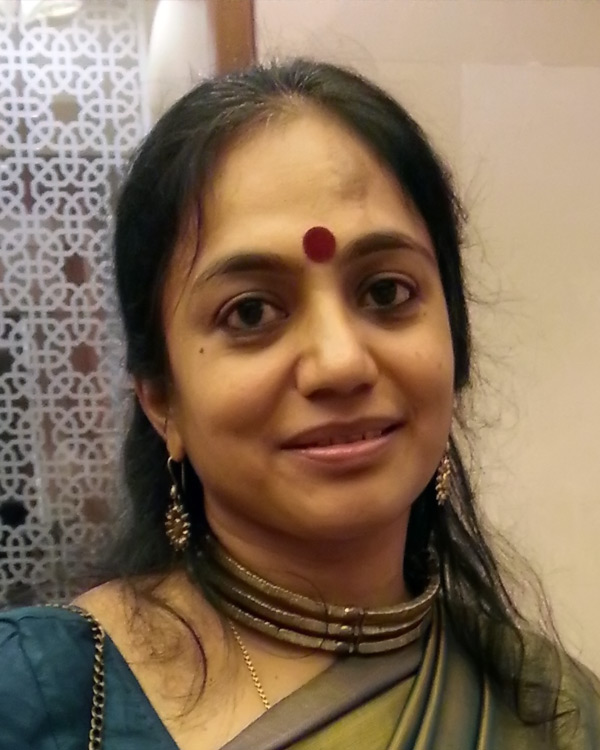 Gita Balakrishnan - Chairperson of the West Bengal Chapter of IIA

Dr.Prem Jain was a man who exemplified the maxim "Simple Living, High Thinking". Dr. Jain was an inspiring leader, a thought-provoking teacher and a loving and warm individual. His professional career is an example worthy of emulation for its immense success while maintaining high standards of principles and ethics. This integrity was consistent in all aspects of his life and lifestyle including the way he embraced the modern day and age without compromising on Indian culture and values.

He managed to not only make an impact on a huge group of people but also touched lives at a very personal level - and all this with a smile on his face - ALWAYS!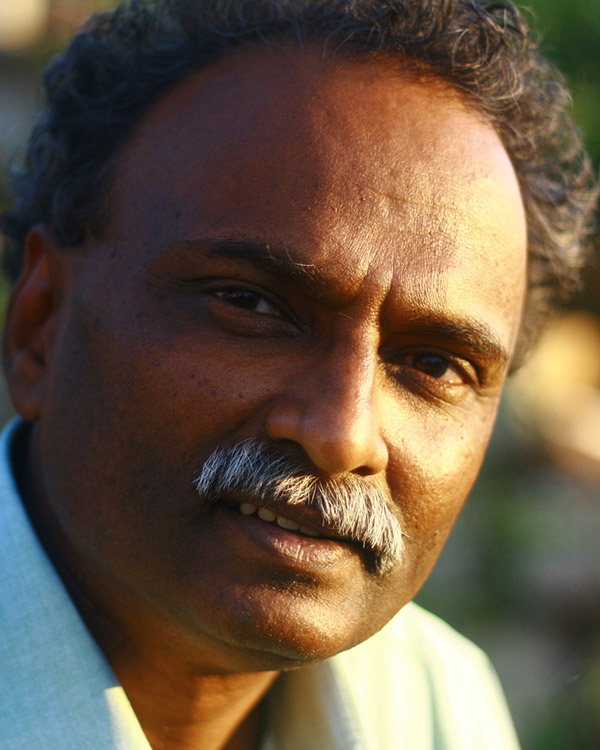 Hariharan Chandrashekar - Founder BCIL and Executive Trustee AltTech Foundation

He Captured the Essence of Life

Every time he sat in a room full of people, it's as if sunlight entered in the most beautiful ways, glowing through the images. He inhabited spaces in an inexplicable way; it's like he owned the place and yet his humility would be aglow.

He inhabited every space, not as a great leader but as someone joyfully on the margins, a gentle elf doing his own little thing in that spotless porcelain shirt, the red cardinal tie, his graceful style and stark platinum mane that added much distinction to his personality. He was someone who couldn't help doing what he did. It was never out of a sense of vanity. So what propelled him as powerfully? He was that rare person whose urge to look and listen never let go. He would sit endlessly, hours on end, as many of you senior members would know, not stirring out even to the washroom. His attention would wander to little things about others. He would ask whoever was around for a phone — he never carried one in this time and age! After all his years of being wedded, the natural respect and love and affection in his tone even with Renuji was evident. There's a lesson there for anyone seeking to live life to its full. Wherever he was, his gaze was steady, natural. His smile was full, rarely not reaching his eyes.

In 2008, there was nothing in the marketplace that suggested confidently that the green building footprint would expand as exponentially as it did. It was at about 20 million Sft then. Raghupathy, who was executive head in those years recalls how as chairman Dr Jain persuaded the IGBC team to offer ratings for Metro projects at a price that was next to nothing. He had said, "Let's win them over. We'll build size first". S Srinivas agrees that this was perhaps a point of inflection for IGBC. Today we have 7,000 million Sft and 10 billion is not a dream anymore. Any pioneer would see the impossible odds of those defining years of the last decade. I don't think he knew the answer then, or read the future at the time he suggested such a step. What was clear was that he didn't content himself with what was out there as data that the market was offering.

I once asked him after a meeting that had not gone too well, and where one of the members had even taken him on needlessly, as to why he wouldn't respond. He paused and I could see a glint in his eye, "I'm not worried about the outcome," he said. "I'm worried about the journey." And he was willing to reach conclusions that did not align with his personal preferences. It was this ability to be both interesting and credible — that was his great gift. That's part of why he straddled three generations without demur, always open. He was an engineer of the old school. Not for him the fanciful software packages that offered computations of tonnage for chilling if you punched in basic parameters of RH, or temperature or flow rate or pressure. He would do the math on paper. He would size a building's need meticulously even if the younger professionals fidgeted sometimes at his shaprness and rigour.

He was generous. He always reached out to talent, young or old, and connected people to people when he saw that they could gain with mentoring that one could offer the other.

He was humane. Debashish who works with Payal and who walked into Dr Jain's life when he was barely 20, will share any number of stories of how he would go that extra length to fetch a driver or to ensure lunch is organised for someone. "The boys haven't had a home-cooked meal in so long, I thought you should bring one up," I overheard him once say to someone at his office over a phone call he was making from another city.

He capped a career in which he never got bored, even when he took emeritus status at Aecom. He seemed to hold an eclectic view which spelt: anyone who runs out of something to do must have a failure in their imagination block up there somewhere. Not that his gentle being would use such an expression!

He was quintessentially a teacher. Odd that there are several hundreds of architects who are happy to say they were his students. That's strange for a mechanical engineer. That's where he made a difference.

Even from the distance of a half year since his passing away, as I write this in the summer of 2019, I can't help thinking, as someone said in another context but one that suits him so well, "He had headlights that went a lot further in the dark than anybody else's."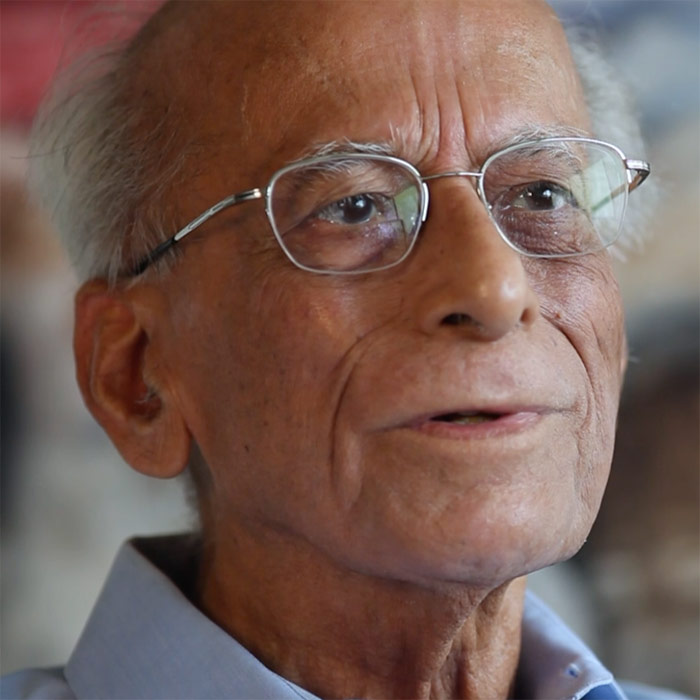 Late Hiru M Jhangiani - Editorial Advisor at ISHRAE Mumbai Chapter

Forty years is a long time in the life of an individual and that is how I have known Prem. Memories get blurred over time, but I remember my first meeting with him took place in 1970 when he returned from America to settle in India. He was looking around for a suitable job opening and he met me in my office in Blue Star at Churchgate, Bombay. I was so impressed with his educational qualifications, work experience with Carrier Corp and his very pleasant personality, that I offered him a senior position in our Air Conditioning and Refrigeration projects division in Bombay right away. We ended the meeting by Prem saying that he needed time to consider my offer and, in the meantime, would proceed to Delhi right away to meet his mother.

A couple of weeks later I happened to go to Delhi and took the opportunity to follow up the initial meeting with him and try to persuade him to join Blue Star, as I was very impressed with his background. This time the meeting took place at his mother's home in crowded but charming Old Delhi. He told me that he had decided to look for a job in or around Delhi, so that he would be close to his aging mother. Unfortunately, Blue Star did not have any suitable opening in Delhi and I felt extremely sorry that we were about to lose an excellent engineer.

Ultimately, I think, Prem settled for an academic position at IIT Kanpur, where I had occasion to meet him once again when IIT organized a national seminar on air conditioning and I was one of the speakers . Some time later, he moved to another job in New Delhi, his original objective, with Joseph Allen Stein and Partners, a very well respected firm of architects, with Mr Stein, an American national as the senior-most partner. Here, too, our paths crossed often, as Prem was responsible for all the HVAC&R designs and I used to take very keen interest in this work and would visit their office quite often.

In the early or mid 70s, Stein's office was busy working on the ICRISTAT project coming up in Hyderabad, a very large complex of buildings and laboratories for agricultural research, funded by the World Bank. Fortunately, Blue Star got involved in the HVAC&R and for the next two years or so, as I was very closely associated with the construction phase, I would meet Prem very often, both in Delhi and in Hyderabad. We discussed project-related issues and I remember the working lunches we frequently had at the Oberoi Hotel coffee shop by the pool. Dinner meetings were held at the Chinese restaurant at the Taj Mansingh hotel along with Prem's family.

After leaving Stein, Prem started his independent consultancy company Spectral Services, and we continued to stay in close touch, working together on several projects until my retirement from Blue Star in 1993 at the age of 65. But that did not bring an end to our relationship. I started my second innings as Editor of Air Conditioning and Refrigeration Journal for ISHRAE Mumbai chapter at the age of 70 and would meet Prem frequently at ISHRAE forums all over the country. When he became the chairman of IGBC, I got in touch with him and he agreed to write a regular section in the journal on the progress of the Green Building movement in India, and would also persuade his senior colleagues in Spectral to contribute technical articles for the Journal.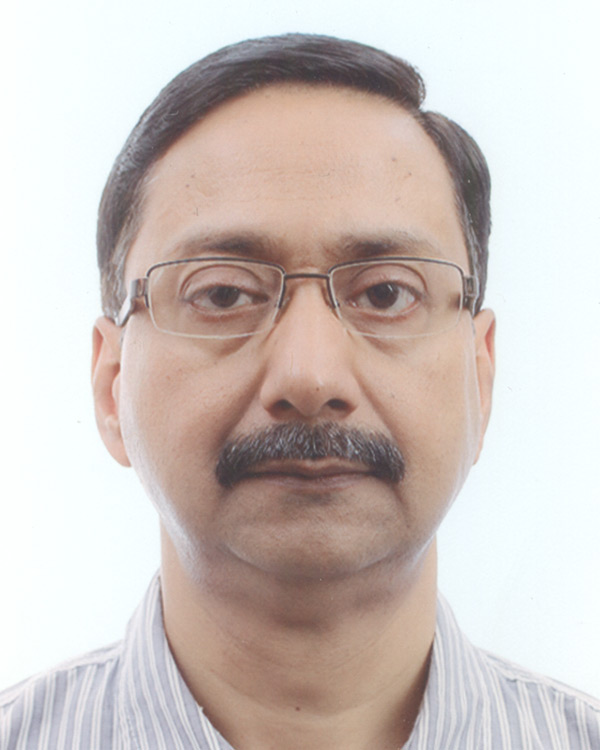 Indrajit Bhattacharya - President of ASHRAE India Chapter

He was a visionary, mentor and a true leader for the Industry. Under his guidance and thought leadership, India has built the second largest registered green building footprint in the world. His association with ASHRAE India Chapter dates back to many years. He always made it a point to attend the AIC B.O.G. installation ceremony and install the B.O.G. every year and inspire the new team with his motivational speech. He was also always available for the society for any guidance and help to grow the activity of the society.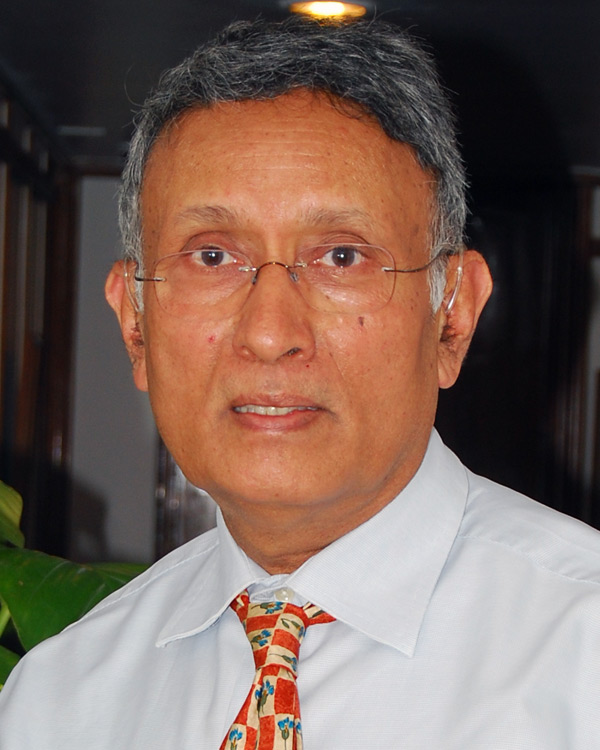 Kamal Meattle - CEO of Paharpur Business Centre & Software Technology Incubator Park

Dr Prem Jain, a loving husband, father and a dear friend - a man who was always smiling, and very convincing. He was very knowledgeable and always helpful.

Prem ji loved the next generation and cared for Bharat – our India!. He wished Bharat to grow to be a strong and sustainable country by 2022 – our 75th anniversary, and to build over 100 billion ft2 of certified green buildings by then. He wished to make buildings, that enabled its occupants, to be healthy – both commercial and homes.

He encouraged me to try and get schools to be certified as Green Schools, as one of the missions for the Climate Reality Project – India, of which I am a Trustee.

I truly miss his guidance and encouragement.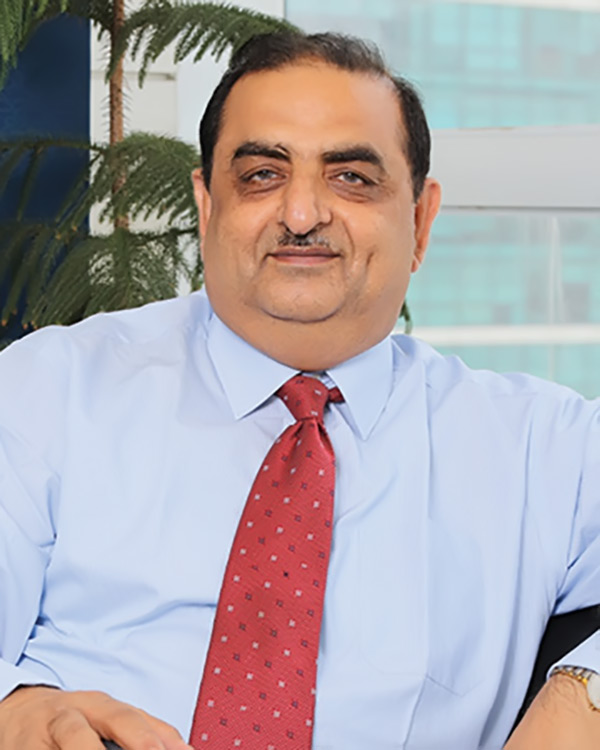 Kanwaljeet Jawa - MD and CEO of Daikin India

In my 4 decades of professional life, I've had many inspiring seniors and bosses but few have left a lasting impression on my mind and soul. Dr. Jain was one such individual. Words would not be enough to describe the innumerable instances that I've experienced with him, that for me have defined his unblemished character and legacy.

There is no bigger and brighter doyen of the Indian Green Building Movement. He was not a man but a colossal movement; a movement that should only get stronger with time. Dr. Jain's principles of sustainability and green buildings permeated many levels of corporate hierarchy, business goals, Industry academia collaboration and personal development.

At Daikin we were overwhelmed and overjoyed by the support that we received from Dr. Jain and his associates. Our efforts on proliferation of R-32 Green Refrigerant and Inverter technology are perfectly aligned with the Green Building movement. The movement encourages many of our mid-level managers to be certified IGBC professionals.

I've always admired; in fact even encouraged to emulate, his unparalleled sacrifice and devotion for 'Bharat'. His unabashed and unapologetic fervor to put India and Environment on top of the agenda (both nationally and internationally) was his strongest asset. My industry colleagues would unequivocally agree that his passion and never give up attitude played a pivotal role in bringing all stakeholders on the forefront of Indian Green Building Movement.

We may have lost his mortal being, but his ideas remain evergreen; and the responsibility to take the ideas forward rests with the future generations.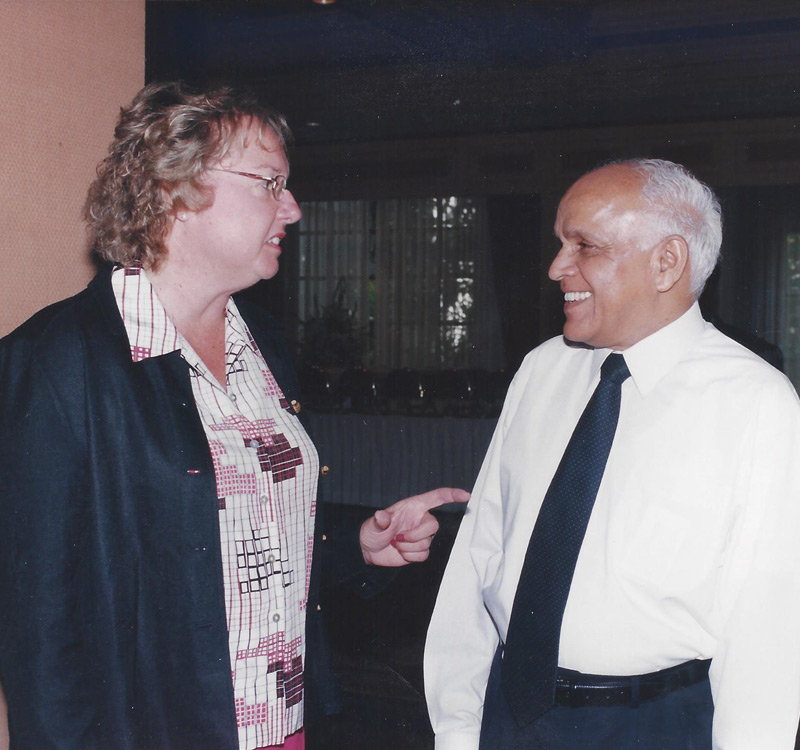 Kath Williams - President, LEED Fellow 2011

To say Dr. Prem Jain is a true hero of the planet is an understatement. His leadership in the green building movement in India has brought Indian Green Building Council to its current global leadership position with over a billion square feet of LEED - India registered projects. He was one of the first professionals to support the founding of the Indian Green Building Council. In the last three years, he has devoted more time to taking IGBC to a global leadership position than any other person. He Is recognized by all World Green Building Council members as one of the first to strongly advocate for council formation by every country.

With Dr. Jain as founder and director, Spectral led the world in MEP and green consultancy with over 25 Platinum LEED - certified Green Buildings by USGBC and IGBC. I was part of this team for the first two Platinum projects and worked very closely with Dr. Jain and Spectral. They added me as an advisor several years later and I have spent time in their offices learning from and with their sustainability team.

As past president of the World Green Building Council, I have worked globally with many companies including several that are now part of AECOM. Few firms in the world can even be compared with Spectral in commitment, expertise, and diligence in the pursuit of excellence. Sustainability is part of Spectral's DNA because of Dr. Jain. He has taught all of us so much but for me personally and professionally, he is my mentor. I don't say that lightly as I have worked with and learned from so many global leaders. He is exceptional.

More than anything, Dr. Jain is a passionate, gentle, generous, kind, giving human being. His humility makes him much loved and respected around the globe. When he was chosen as a Master Speaker for USGBC's Greenbuild, the positive reviews were immediate and overwhelming; he had provided inspiration as well as technical expertise with the large audience. I was responsible for Greenbuild programming for five years and I must say those who heard his message are still in awe years later.

I could go on and on about his accomplishments and contributions. None of that matters more to me than his gift of friendship which he extends to many far beyond the borders of India. There is no better representative of that country. There is no better leader in the global movement toward sustainability. There is no better friend.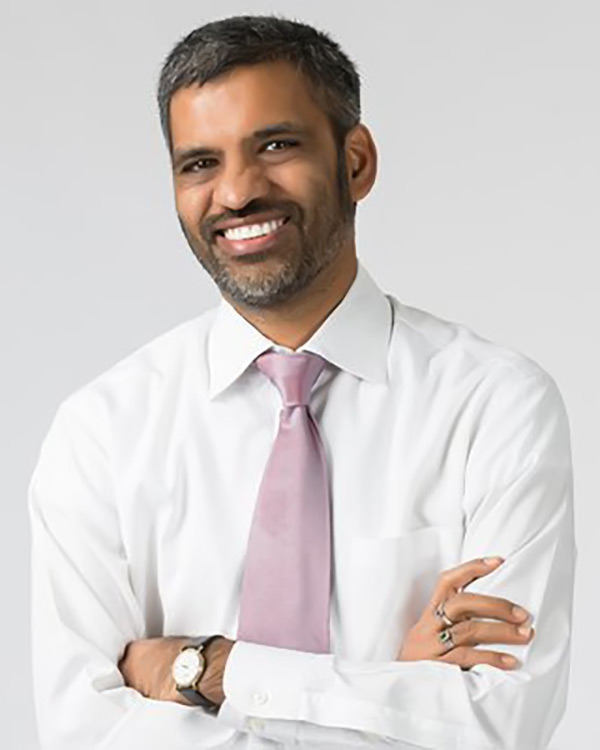 Mahesh Ramanujam - President and CEO of USGBC

I know Dr Jain as a mentor and as a dedicated, aspirational leader who inspires change in India through his many professional and personal achievements. Dr Jain exemplifies the best of humanity and public service through his selfless, empathetic and humble approach to life and a paramount belief that all of us have a responsibility to share our knowledge to influence much needed change throughout the built environment of India.

Dr Jain's sense of honour, justness, inclusiveness, and determination combined with his optimism and long-term vision, continue to inspire many, including myself, to build a global Green Building movement that brings positive change to all people—and that leverages all of our collective knowledge and innovations towards the good of all mankind.

Dr Jain's many contributions to his profession—and more importantly, his beloved India are building a robust legacy that will serve as a guidepost and compass for future generations of young leaders who want to change the world. I am honoured to know him, to learn from him, and to share laughter and friendship with him.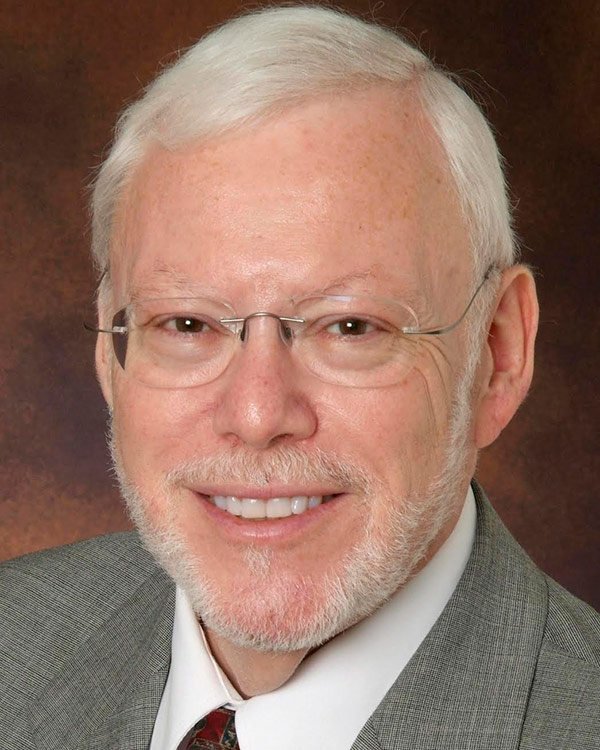 Mark Ginsberg - Senior Fellow, U.S. Green Building Council; Principal, Ginsberg Green Strategies

Prem Jain is a national treasure. I have stated that publicly and privately for years about this humble and decent man. Even from 8,000 miles away, we know of his enormous contribution to his country and to the world. Always brilliant and gracious, he would have a positive answer, a creative solution, a wise insight, a kind word – always appropriate for the occasion.

Over the more than a decade that I've had the honour of knowing Dr Prem Jain, there are two general images that stand out. One reflects his passion. The other reflects his compassion. I have multiple powerful images of the passionate Prem Jain. Those moments come most particularly when he is speaking about our good earth and the responsibility we humans have to preserve and protect this world we inherited and which we must cherish. With calm, controlled emotion, he would articulately and artfully combine history, philosophy, and technology to paint the picture of a green future. With enormous pride in his country and astonishing technical precision, Prem would lay out a powerful rationale, and a clear path forward. He would inspire, advocate, and educate. He could gently remind us of our individual ability to help accomplish these lofty goals and the need for all of us to work together to get there. We have all seen him on stage, in small groups around a table, in interviews – always calm, always encouraging, with a deep passion that would shine through.

The other vivid image I have is the compassionate Prem Jain. This particularly bursts through whenever he would see school children or students, the next generation. The compassionate Prem would glow with optimism as he would greet a small group of students or a large room of eager youngsters, some shy, some confident, all giving hope for the future of India. He exudes the confidence that they are the future and it is so clear in every word and every gesture that he knows they hold the key to the future. He inspires them to reach their full potential as he conveys all the hope and brightness he sees in each and every one of them. Much as he loves his family, his work colleagues and all of lucky us, he would convey that love and a sense of hope and optimism to students. The compassionate Prem literally glows as he presents awards to winning students, or hugs them as they request a photo with this wise and gentle man they just met, but who they instantly are drawn to.

These and so many other images of Prem Jain bring a smile to my face, they warm my heart and inspire me. We are all lucky to have him in this moment of history. What a treasure. What a legacy – and so much more to come.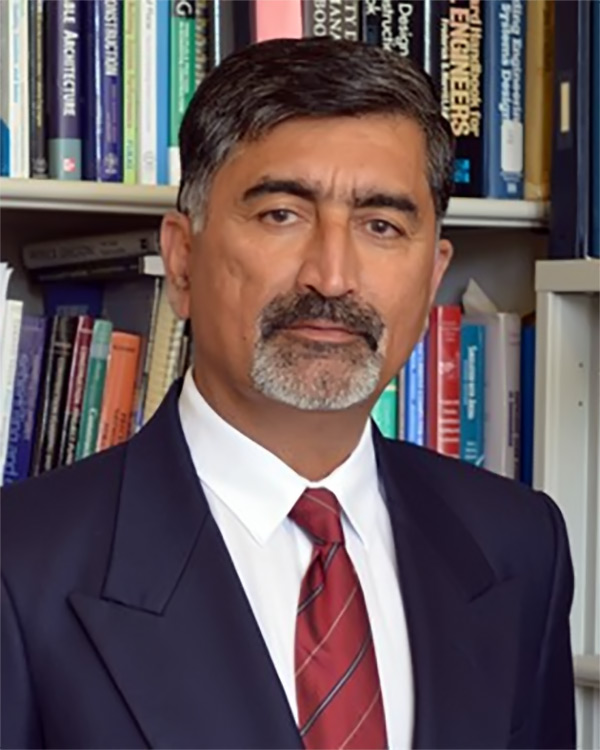 Matt Syal - Professor of Construction Management in the School of Planning, Design and Construction at MSU, USA

I had known Dr. Jain since 1980 when he was a young Visiting Professor in the Masters in Building Engineering & Management program at the School of Planning & Architecture (SPA). I was one of his early students at SPA. We had stayed in touch off and on over the years but connected more regularly since early 2000's when I got engaged with SPA and Lady Irwin College, University of Delhi, in my role as a professor at Michigan State University. I have followed, with admiration, his hard work to promote sustainable Built Environment in India and the region. I considered him as my mentor, teacher and friend. I am thrilled to be a part of this Foundation and will strive to work towards preserving and promoting his Legacy.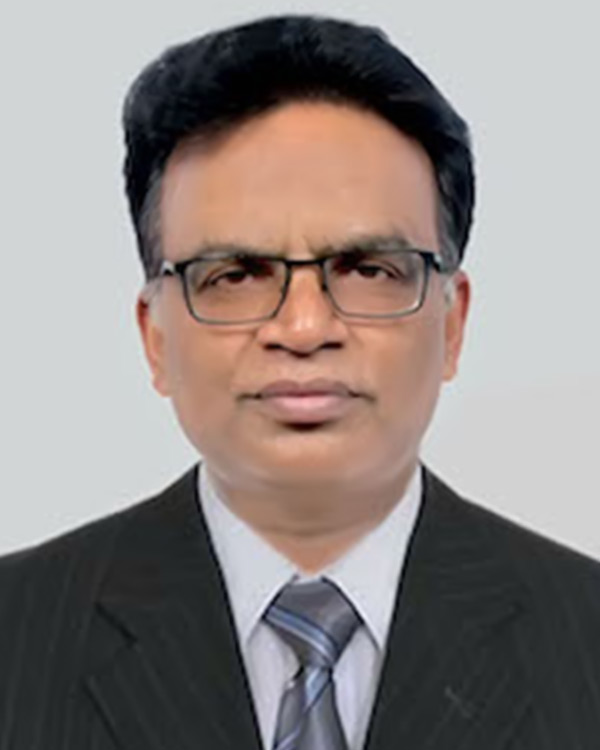 Pradeep Agrawal - President and CEO of DIPM Council of India

I remember the encouragement, guidance and support of Dr Jain in raising DIPM Council of India to become a think tank in Innovation of Technology in Infrastructure Sector in the country, and will always be cherished by me as its Founder President.

While discussing future plans of DIPM Council, he recalled his own passion in raising ISHRAE in India, which he envisioned to be the platform for technology intervention in HVAC and utility infrastructure in the country and to train millions of engineers through innovative way of imparting education and training. This gave me the confidence in going ahead with ambitious plans at DIPM Council of India. Whenever I listened to him, I find passion in his eyes, when he used to inform that how many million Sq M of construction has been added to the platinum ratings of green Building, his enthusiasm in the field of sustainable development, green building has been a source of inspiration to all educationists, technocrats and Bureaucrats like me in the country.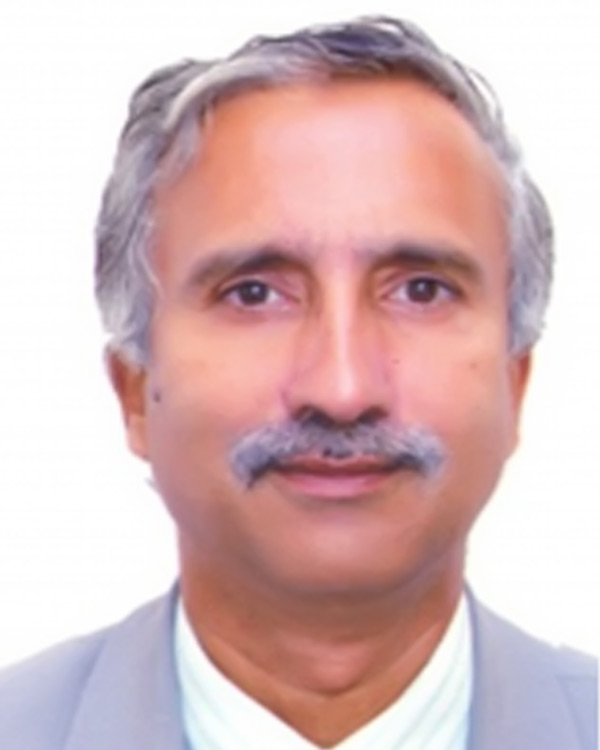 S. Raghupathy - Deputy Director General of CII

Indian Green Building Council (IGBC) had the honour and Blessings of Dr Jain lead the 21st century modern green building movement in India. It was under his visionary leadership, green building footprint went soaring from 13 million sq.ft in 2007 to 6.63 billion sq.ft of registered green building footprint in 2018. In a span of over 10 years, Dr Jain has enabled India stands tall in the global green building map and in the process set new global benchmarks in the building sector. He was an well acclaimed thought leader and expert in green buildings- both at National and international forums.

The way Dr Jain steered the 21st century green building movement was par excellence. He inspired and encouraged old and young alike to tread the green path and make green as a way of life. Dr Jain's guidance and involvement enabled IGBC launch 23 IGBC local chapters across the country, 25 IGBC green building rating systems and over 150 IGBC student chapters in various architectural and engineering colleges.

Go back to the roots was his clarion call and he espoused the need and importance of designing projects which are a blend of ancient architectural practices and modern technological innovations. Personally, I have learnt and enriched a lot being in the towering presence of Dr Jain and would take forward the learnings I gained from Dr Jain Saab.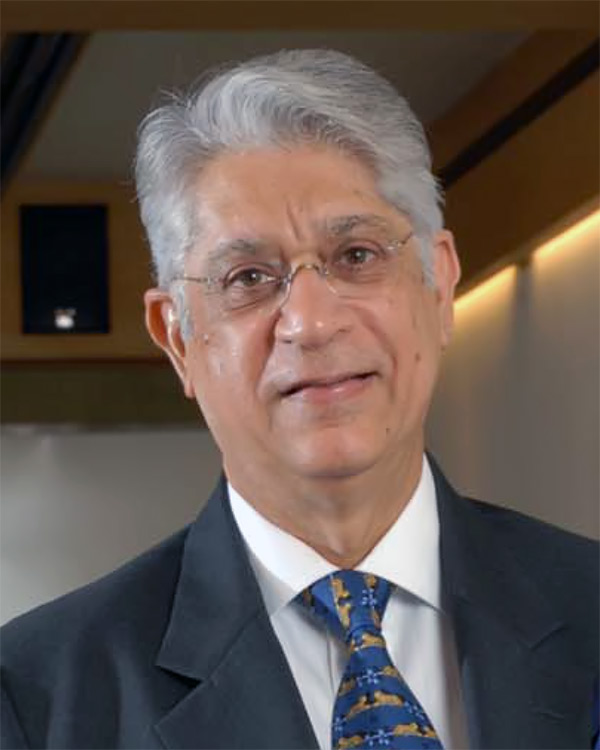 Suneel M Advani - Chairman & MD Bluestar

I met my dear friend Prem back in 1980 or '81, soon after he founded Spectral Services. Over these last 30 years, it has been my good fortune to have been able to deepen a friendship which has always been based on the great mutual respect we have held for each other, the industry we both serve, and the wide circle of friends and professionals we share.

In a sense, Prem and I are opposites – gentle, soft-spoken Prem and the more aggressive me. Maybe that's why we were always attracted to each other. As professionals and friends, we have worked together over these decades to grow our industry, professionalise it and modernise it. I am just a businessman who promotes the interests of his Company. It has always been Prem who has won awards and recognition for the many major contributions he has made to the Indian air-conditioning industry as a whole. Without Prem our industry indeed would have been much the poorer.

I have always known Prem as a high energy, can-do builder of institutions. I have always had the greatest admiration for his multifarious accomplishments, the most recent being his almost single-handedly gaining visibility and credibility for the Green Building movement in India.

I wish Prem many, many more healthy and happy years and several more in the service of the industry that means so much to both of us.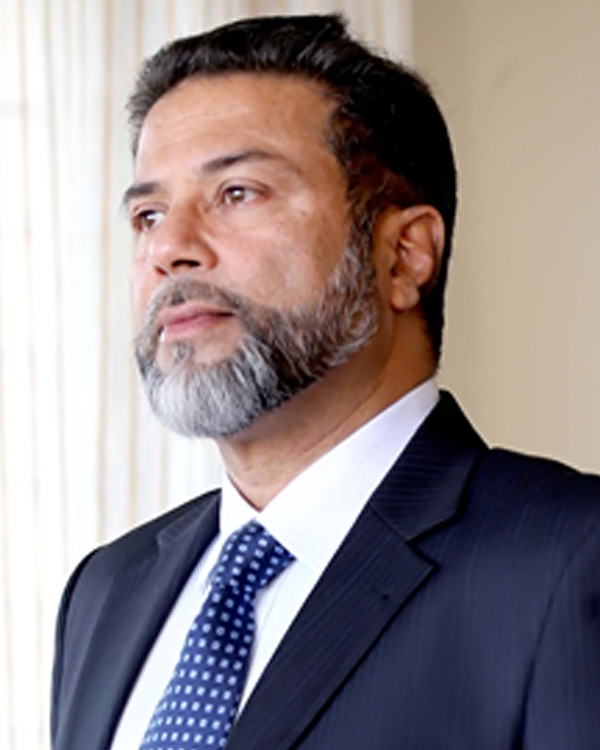 Syed Mohamed Beary - Chairman & MD, Bearys Group

I am excited to be a part of this wonderful book, Dr Jain is indeed one of a kind and a most noble soul who has profoundly touched my life and inspired me. I look up to him as my mentor and guide and consider myself blessed to have known him and to have had the good fortune of walking the journey with him howsoever briefly. There are men who remain immortal with their deeds and Dr Jain is surely one of them. Yes I have tasted the goodness and smelt the fragrance of his noble ways and actions. I do believe that the day he came into my life was a turning point for me. I am yet to meet a more gentle, humble and knowledgeable person and an amazing personality.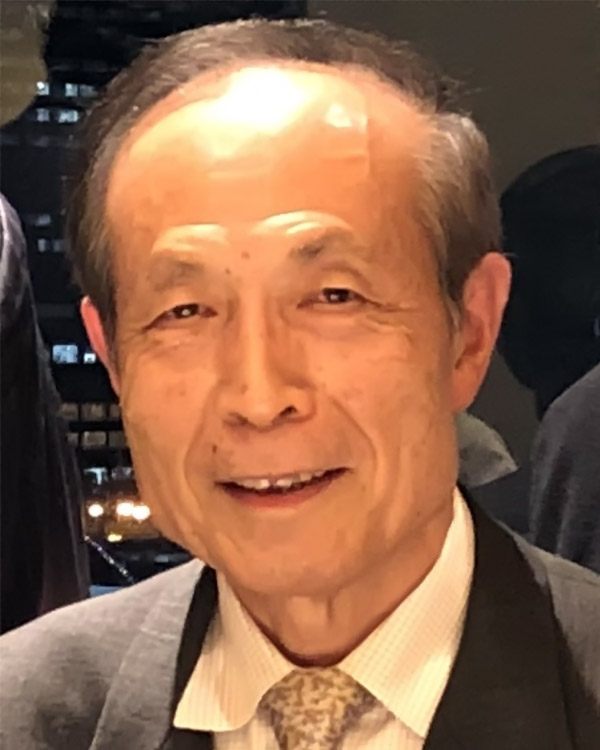 Toshio Nakano - Daikin India Chairman

A true Change Agent…

I remain motivated by his passion to take the Green Building Movement forward across the globe. His curious nature to unearth new archetype in the sphere of architecture, design, air management & sustainable lifestyle amazes me. It is noteworthy that his probity was uniform in all aspects of life including the manner he embraced the new world order without compromising on his culture and values.

Green Movement was just not what he preached, but followed it extensively through the choices he made through everyday life on his path to achieve excellence. It is a long journey, before the Green Movement becomes the new normal for the world of tomorrow, and I will miss Dr. Jain at every milestone we cross. I am sure his vision would continue to illuminate the path always.

It's no small feat, that a mechanical engineer became a MENTOR for the architects… that is my friend, Dr. Jain.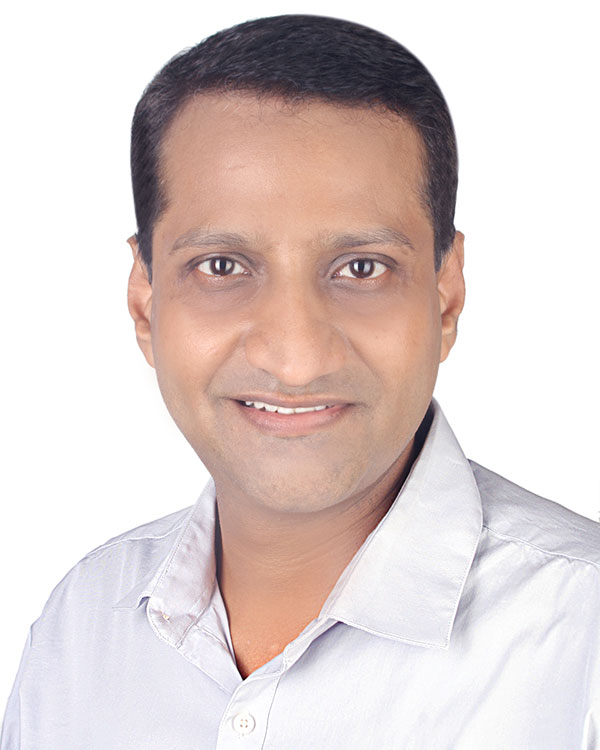 Varun Jain - President of ASHRAE India Chapter

Dr. P C Jain was a natural born leader of our HVAC Industry and very soft spoken with all kinds of people. He was a person with a vision & mission in life. Whenever, I met him, he encouraged me to focus on design of sustainable buildings.

While delivering a lecture on Green Buildings in Building Services Design and Energy Institute, he said, that energy independence rests on two principles, the first, to use less energy and second, to cut down energy losses.

His dream was to make India the leader in Green Buildings. We have lost a great leader, he will remain in our hearts forever and entire industry will work to fulfil his dream of making India "the largest foot print of Green Buildings".