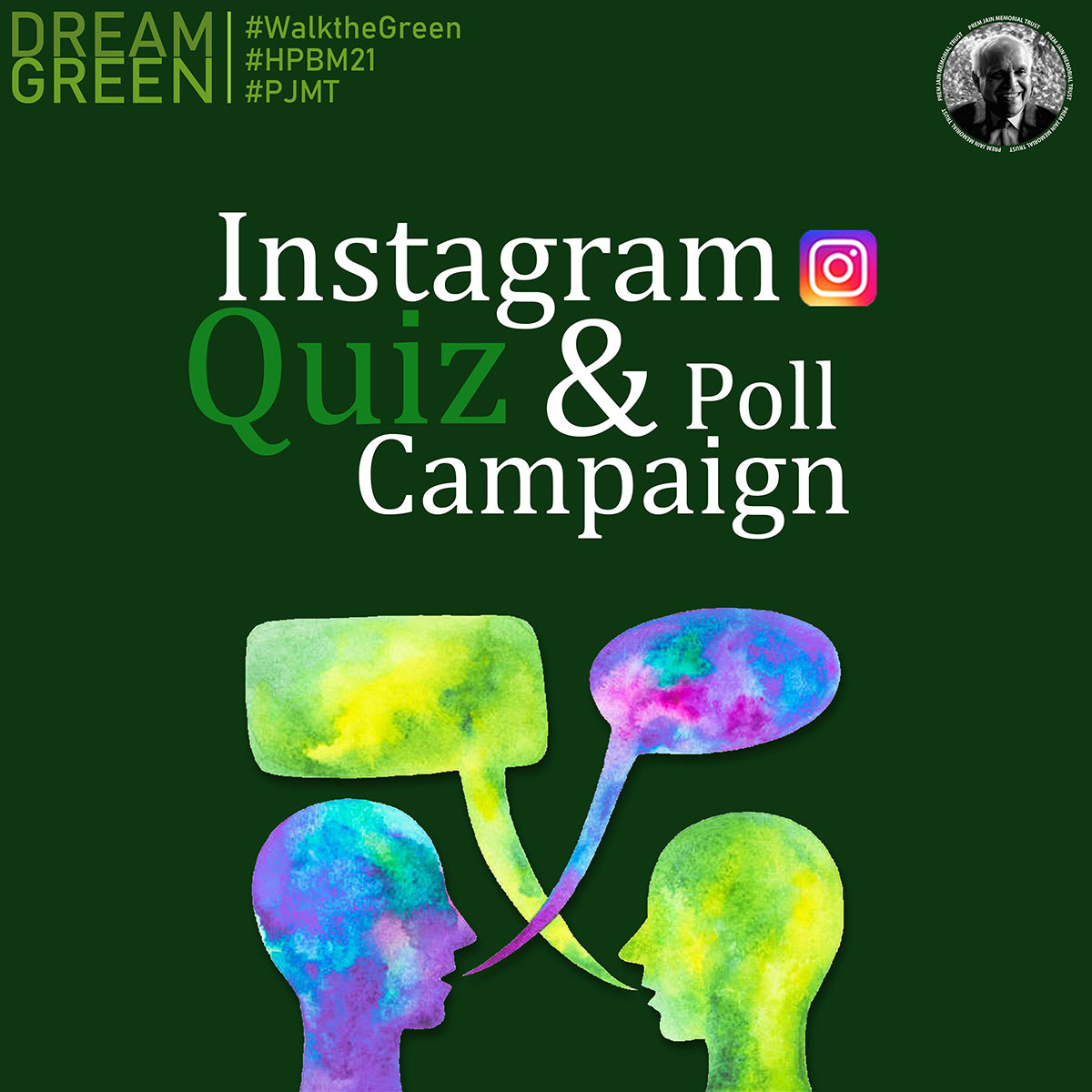 The Prem Jain Memorial Trust invites you to participate in INSTAGRAM GREEN QUIZ, where we will share 5 Sustainability related questions and you will be given multiple choices to select from, you have to answer each question by selecting the correct answer. GREEN INSTAGRAM QUIZ will be live for 24 hours and you can participate from anywhere in the world, online on Instagram.
Date : Friday/Saturday 23rd/24th January, 11am - 5pm

HOW TO PARTICIPATE
Follow us on @premjainmemorialtrust on Instagram to join the quiz.
Answer the Green questions by selecting the correct option.
Complete your submission and send
3 winners will be announced on @premjainmemorialtrust Instagram.
The top 3 entries will be certified and recognized by the PJMT.
This virtual GREEN INSTAGRAM QUIZ & POLLS celebrate #HPBM21, India's largest virtual green event.