Harit Prem Bharat Mahotsav
23rd to 29th Jan 2020
Prem Jain Memorial Address
27th Jan 2020
First South Asian Conference on Sustainability in Textile and Apparel Industry 2020
3rd March 2020
Harit Prem Bharat Mahotsav - 23rd to 29th Jan 2020
Prem Jain Memorial Trust promotes Dr. Jain's love for Sustainability and Mother Nature through weeklong celebrations titled "Harit Prem Bharat Mahotsav". The Mahotsav is held from January 23 to 29 every year, to celebrate Dr. Jain's birth anniversary on 26th January. The Mahotsav comprises of various events linked to sustainability, undertaken and advocated amongst associated societies across the country, through various chapters and locations. As part of the weeklong celebrations, members and affiliated societies such as IGBC, ISHRAE, ASHRAE, IPA AND DIPM and premiere institutes like School of Architecture and Planning, New Delhi undertake various activities across the country like recognising and awarding companies and individuals engaged in activities related to Sustainability, organizing painting / debate competitions for their students, organising a walk or run and plantation of saplings across India.
Dr. Prem Jain, architect of the modern green building movement in India is revered as the "Father of Green Buildings". He ushered in a paradigm shift in the way buildings are conceived, designed worldwide and facilitated. India stands tall in the global green building movement and aspired for "Bharat to emerge as Jagat Guru in Sustainable Built Environment".
Prem Jain Memorial Address - 27th Jan 2020
Prem Jain Memorial Address is organized annually during the Harit-Prem Bharat Mahotsav, in order to promote interface amongst sustainability champions and communities through interaction and network alliances and to achieve sustainability. The second edition of Prem Jain Memorial Address will be held on Monday, 27th January, 2020 at C.D. Deshmukh Auditorium, India International Centre, New Delhi with renowned speakers, who will speak to an audience of students, architects, engineers and young professionals.
The Memorial Address will be delivered by Honourable Justice Swatanter Kumar (Retd.) He will address the audience on this special occasion, including students, architects, engineers and young professionals. The Key note speaker will be Architect Pradeep Sachdeva.
First South Asian Conference on Sustainability in Textile and Apparel Industry 2020
3rd March 2020
"First South Asian conference on Sustainability in Textile and Apparel Industry 2020" organised by Prem Jain Memorial Trust is being held on 3rd March, 2020 at C.D. Deshmukh Auditorium, India International Centre, New Delhi. The conference is being organised by Prem Jain Memorial Trust and Michigan State University, USA along with other core partners School of Planning & Architecture New Delhi, Lady Irwin College-University of Delhi, IDH-the Sustainable Trade Initiative and Ella Pad Foundation, Dhaka, Bangladesh.
The main objective of the conference is to address three pronged concerns of Textile and Apparel Industry :
1. Sustainable Facilities
2. Workers' Well-being
3. Sustainable Products and Resources
Conference Preview :
Welcome and a short clip about Dr. Jain and his legacy; Lamp Lighting by Hon'ble Minister of Textiles
Sustainability in Apparel Overview : Dr. S. Narayanan (Michigan State University)

Session 1 :
Panel discussion on "Facilities and Operations".
The Session will be Coordinated by School of Planning and Architecture, Delhi.
The moderator for the session is Dr. Virendra Kumar Paul (Dean, Planning & Development SPA-Delhi).
Session 2 :
Panel discussion on "Workers' wellbeing and related aspects of Operations".
The Session will be Coordinated by Lady Irwin College, Delhi.
The moderator for the session is Dr. Meenakshi Mital / Dr. Puja Gupta (Associate Professors, Resource Management & Design Application Lady Irwin College-Delhi).
Session 3 :
Panel discussion on "Sustainability in Products and Resources"
The Session will be Coordinated by IDH, the Sustainable Trade Initiative
The moderator for the session is Mr. Nirat Bhatnagar (partner, Dalber Advisors)
Closing Session :
Moderation for Closing Session will be facilitated by Dr. M. Syal (Michigan State University)
* Final schedule may be subject to change and shall be updated closer to the event.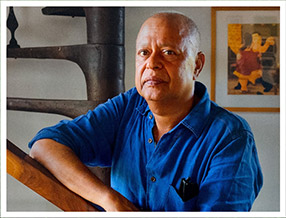 AR. PRADEEP SACHDEVA
An architect, urban designer and landscape architect, Pradeep Sachdeva is the principal architect of PSDA Studio based in New Delhi, India. He has an extensive body of work focussing on, public spaces, streets and design of resorts and hotels, having designed some of India's best-known public spaces including the iconic crafts bazaar Dilli Haat, Garden of Five Senses, Delhi and the Godavari Riverfront in Nanded, Gujarat. He is also involved in the planning of heritage and cultural precincts and has prepared master plans for the development of the Jama Masjid Precinct in Old Delhi, Chandni Chowk in Delhi, Brahmaputra Riverfront at Guwahati, and recently Assi Ghat at Varanasi. The re-development of Chandni Chowk is currently on going and expected to be completed by mid-2020. The Dilli Haat at Aurobindo Marg in Delhi won the PATA Gold Medal in 1995. In 2003 it became one of the first public places in the country to be made completely barrier-free and was given the National Award for Promotion of Barrier Free Environment in 2005. Over the last decade, his studio has been instrumental in promoting the concept of streetscaping – an approach to designing streets with a focus on walkability, especially providing barrier free-movement for persons with disabilities, facilities of non-motorised transport systems and para-transport systems, the planned inclusion of the informal sector and designing the streets for the Indian context. The team has also designed award winning properties for India's major hotel companies across the country. Numerous high end hotel and resort projects are currently being designed in Bhubaneshwar, Port Blair, Alwar, Agra, Srinagar etc for leading hotel groups. He has been the recipient of National and International awards, published many papers and his iconic projects have received the highest honours. His works over the years have been extensively documented in various architectural magazines and newspapers internationally and in India.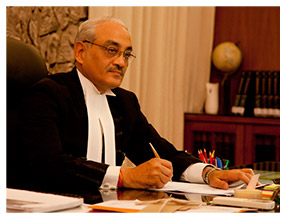 JUSTICE SWATANTER KUMAR
After completing BA LLB from Punjab University, Justice Swatanter Kumar practiced in New Delhi for 23 years, and then served as an Additional District & Sessions Judge at the Himachal Pradesh High Court from February, 1983 to October, 1983. He returned to practice at New Delhi and during his practice, he was Legal Advisor, Standing Council to various Government and Non-Government Corporations and Public Bodies. He was also Legal Advisor at the Central Board for Prevention and Control of Pollution, which manages matters on pollution for all of India. He has practiced in Criminal, Civil, Appellate, Constitutional and Environmental jurisdictions in all courts including the High Courts and Supreme Court of India. He was instrumental in delivering several landmark judgements widening the horizons of environmental jurisprudence in India. These judgments have related to cleaning of rivers Ganga and Yamuna, Lakes, Air Pollution, Himalayan Glaciers, Municipal Solid Waste and Protection of Forests. Some of his Judgments were of International Scope, like those dealing with oil spills because of sinking ships. He introduced for the first time 'the practice of a consultative process of stakeholders' in the dispensation of environmental justice. He has also been nominated as the member of the Governing Body of the Global Judicial Institute for the Environment which works under the UNEP and has addressed various national and international conferences organised by the United Nations.