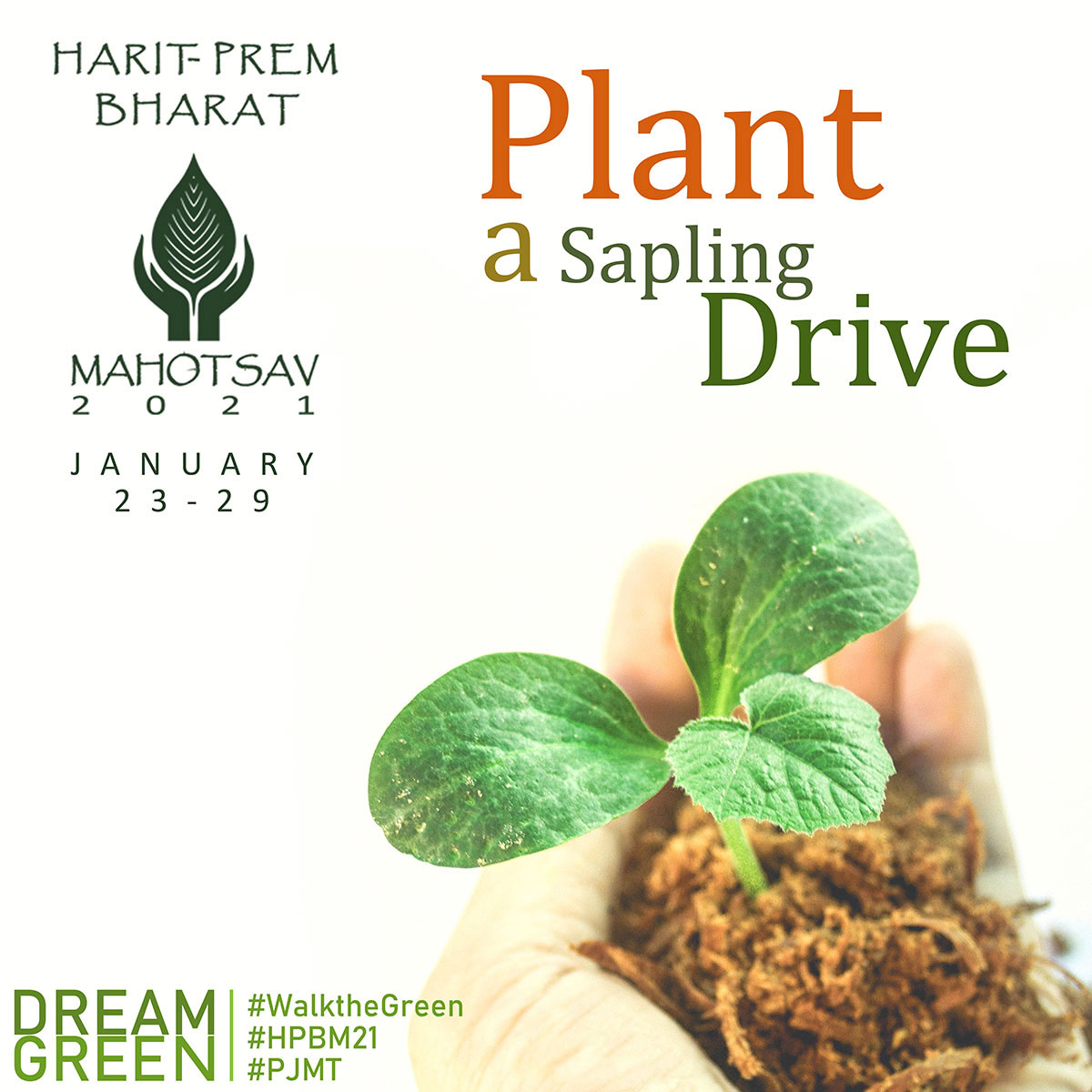 The Prem Jain Memorial Trust invites you to join us in PLANT-A-SAPLING DRIVE.
To take our mission of #DreamGreen, we are organizing PLANT-A-SAPLING drive. We urge you to participate by planting a sapling, at a location / place of your choice, between the 23 and 29th of January, to commemorate the Harit Prem Bharat Mahotsav 2021.
HOW TO PARTICIPATE
Plant a sapling at a place or location of your choice
Share a picture or a short video of your sapling plantation on contact@premjainmemorialtrust.com with your name, institution and social media handles.
Share your picture/ video on Instagram and Facebook by tagging @PremJainMemorialTrust #PJMT #HPBM21 #WalkTheGreen #DreamGreen
Make sure your profile is public for the entry to be counted.
Winners who plan the Maximum saplings will be awarded and announced on @premjainmemorialtrust social media handles
Our 3 Winners will be acknowledged with pictures on our Website www.premjainmemorialtrust.com
This PLANT A SAPLING DRIVE is to celebrate #HPBM21, India's largest virtual green event.