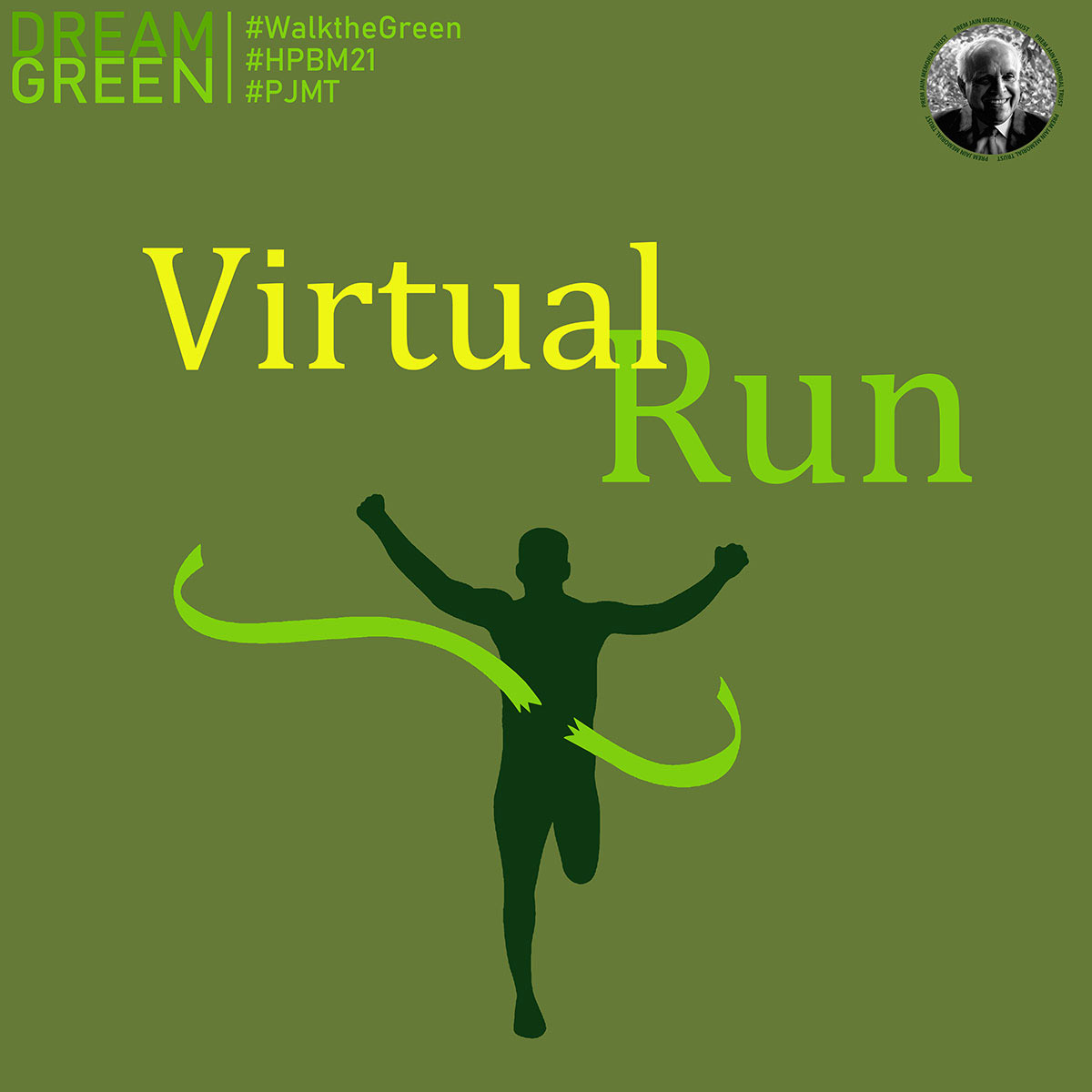 The Prem Jain Memorial Trust invites you to participate in the GREEN RUN, a virtual Marathon. This is a challenge you can give yourself to reach a designated goal of finishing a specified distance by running or walking or cycling at a time and location of your choice. The big and only difference is that you can run this race from anywhere, with anyone, and at any time of the day. Join us in making a difference to our beloved Planet earth, this is your FIRST STEP in the right direction, let us together make it count!!
Date : 24th January, Sunday 10AM – 5PM
Venue : FB @Premjainmemorialtrust
The top 3 winners will be certified and recognized by the PJMT.
HOW TO PARTICIPATE
The top 3 entries will be certified and recognized by the PJMT.
Share a screenshot of your Timing App - DM us or email us on contact@premjainmemorialtrust.com with your name, institution and social media handles
You can use any Timing app like Strava, Runkeeper, Nike, Fitbit, Mobile apps, Health apps etc.
Share your entry on Instagram and Facebook by tagging @PremJainMemorialTrust #PJMT #HPBM21 #WalkTheGreen #DreamGreen
Make sure your profile is public for the entry to be counted.
3 winners will be announced on @premjainmemorialtrust social media handles
Top 3 Winners will be acknowledged with their creations on our Website www.premjainmemorialtrust.com
PJMT GREEN RUN Awards to be sent by Courier.
This virtual GREEN ART COMPETETION is to celebrate #HPBM21, India's largest virtual green event.